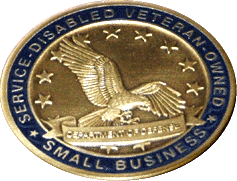 Carl's Services Incorporated (CSI) is a Service-Disabled Veteran-Owned Small Business founded in 2007 and based out of Oak Ridge TN. CSI specializes in providing quality personnel, PPE and unparalleled customer service. Edward L. Carl is the sole owner and operator of Carl's Services Incorporated.
Carl's Services rates are competitive due to the low general and administrative (G&A) expenses inherent in a small business. Additionally, our understanding of your fundamental needs is essential to a cost effective bottom line. This approach reflects the commitment Carl's Services has made to keep costs and pricing as low as reasonably achievable.
Carl's Services understands the aspects of staffing Personnel. Our approach is simple:
We only use the highest quality personnel available in the industry. We are uniquely qualified to do this because the person staffing your job is not a recruiter trying to fill quotas. Ed Carl will personally select the candidates from Carl's Services exclusive database.

Our employee compensation is above average, which allows us to pick the star performers, and retain them in this competitive market.

Our employees are paid via direct deposit on a weekly basis, which enables them maximum flexibility in managing their cash flow.

The overall value of Carl's Services approach is a savings in turnover and additional manpower.
Specific Experience
The accomplishments of the senior management at Carl's Services in staffing and management of personnel include:
Staffing:
TOXCO – Oak Ridge, TN.
O'Rourke – K-25, Oak Ridge, TN.
LATA-Sharp Remediation Services – K-33, Oak Ridge, TN.

Battelle – Battelle Columbus Laboratory.

ORNL – NNFD in Oak Ridge Tennessee

Waste Control Specialists – WCS Site in Andrews County Texas

MCM Management – Waterloo, Indiana

TerranearPMC:
– FUSRAP Site in Luckey, Ohio
– 16 Site BRAC

Innovative Technical Solution (ITSI) – Los Alamos National Lab

Bionomics – Columbia, MO

AECOM - ORNL in Oak Ridge, TN

EnergySolutions:
– Perry OH.
– Covidien Project in MO
– Portsmouth Naval Shipyard in MA.
– Beltsville, MD.
– Kerr McGee in IL
– West Valley, NY
– Columbia, SC.
– Oak Ridge Containers, Oak Ridge, TN.
– Purdue University.
– Vermillion Project.
– Newport News.
– Dresden Electric Generating Station, Dresden, IL.
– Lawrence Livermore, CA.
– Zion Electric Generating Station.
– Commerce Park, Oak Ridge TN.
– Train: San Onofre Electric Generating Station to Clive UT.
– Norfolk, VA.
– KAPL, Troy, NY.
– Niagara Project, Tonawanda, NY.
– Stanford Linear Accelerator Center, Stanford CA.
– K-33, Oak Ridge TN.
– Breckenridge, MI.
– Cell Cap Project, Oak Ridge TN.
– SEFOR Site near Strickler, Arkansas.
– Eagle Picher Site, Kansas.
– Pearl Harbor Site, Hawaii.
– GE-Wilmington Site, NC.
– GE-Vallecitos Site, California.
– GE-Hitachi Site, IL.
– Curtis Bay, Maryland.
– Ludlum facility, Sweetwater, Texas.
– Whitaker facility, Transfer, PA.
– NIST facility, Boulder, Colorado.
– Bear Creek facility, Oak Ridge, Tennessee.
– ATG facility, Oak Ridge, Tennessee.
– Federated Metals facility, Houston Texas.